Today I am doing a fun little link-up with one of my favorite bloggers, Erin. So first of all I will say that Erin is one of my absolute favorites. I am always entertained by her posts and I just love her to death.
Another one of my favorites is Megan. I just love her. She is the sweetest and has the cutest new little baby girl. I am always inspired by her posts and faith in God. She is just adorable.
And to wrap it up my last crush is miss Ashley. I always enjoy reading her posts. She has an amazing talent for photography. If there was one blogger out there that I would want to meet in real life it would be Ashley.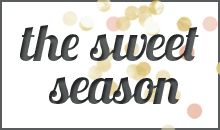 Check out the link up over here!