Dear Spring
, I am so glad you are almost hear. I am loving seeing the little glimpses that you are on the way.
Dear Homework
, it looks like I will be spending most of my weekend with you. Boo! Please me nice to me.
Dear North Carolina
, I enjoyed visiting you last weekend. Thank you for showing us a good time. I love all your waterfalls!
Dear Husband
, thanks for being there for me this week when I was feeling overwhelmed and wanted to quit school. Thanks for always believing in me!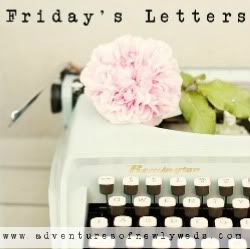 Today I am linking up with
Ashley
. Go check it out!
Debbie